Doctor of Chiropractic and Clinic Director – Dr. Wendy Carvalho-Ashby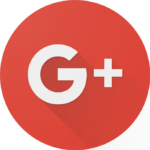 Dr. Wendy Carvalho-Ashby graduated from the University of Calgary with a Bachelor of Science degree (Honours) in Exercise and Health Physiology. Dr. Carvalho-Ashby later studied at U of C's Human Performance Laboratory and earned a Master of Science degree from the faculty of Medicine (with a specialization in Joint Injury and Arthritis). Dr. Wendy Carvalho-Ashby obtained her degree in Chiropractic from the Canadian Memorial Chiropractic College and is the Co-Director of Endurance on 8th Health Centre.
While attending University, Dr. Wendy Carvalho-Ashby began a coaching career as a NCCP level 2 gymnastics coach and trained gymnasts for over 10 years. Dr. Carvalho-Ashby has worked with many patients and athletes and has a great ability to connect with members from all age groups and backgrounds. In addition to practicing Chiropractic, Dr. Carvalho-Ashby became a Certified Personal Trainer. Dr. Carvalho-Ashby is very enthusiastic about combining her skills as a Doctor of Chiropractic and Certified Personal Trainer to efficiently rehabilitate her patients to a pre-injury state and help them to ultimately achieve their health, fitness and wellness goals.
In recent years, Dr. Wendy Carvalho-Ashby, added to her list of accomplishments by training for multiple fitness/figure competitions. Dr. Carvalho-Ashby is regarded as a Professional Figure World Champion as she has achieved a top three placing at the 2008 World Championships. Dr. Wendy Carvalho-Ashby and Dr. Kevin Ashby also hold titles as National and North American Pairs Bodybuilding Champions. Wendy is also the Co-Founder and Co-President of Natural Physique and Athletics Association (NPAA).