Clinic Directors
As a team, Dr. Wendy Carvalho-Ashby and Dr. Kevin Ashby strongly believe in empowering their patients and clients to a healthier way of life with 30+ years of combined clinical experience in evidence-based care, education, and dynamic training techniques. Hence, they appear regularly on Calgary's City TV, CBC Living Calgary, they are contributing writers for Impact Magazine, conduct corporate seminars as experts on the topic of health and fitness.
Both Doctors continue to train for competitions as well as training others for their journey in the sport. Dr's Wendy and Kevin Ashby are the co-founders and co-presidents of Natural Physique and Athletics Association (NPAA), and are actively involved in promoting health and fitness in the sport of natural bodybuilding. "As Doctors of Chiropractic, we take our position very seriously, we practice what we teach, and hope to help all of our patients achieve the best health practices possible".
Please click HERE to view the NPAA website.
Our Team
Dr. Kevin Ashby
Doctor of Chiropractic and Clinic Director

Dr. Kevin Ashby completed his Bachelor of Science in Cellular, Molecular, and Microbial Biology at the University of Calgary and obtained his degree in Chiropractic at the Canadian Memorial Chiropractic College. During his studies in Toronto, he had the privilege of treating patients of all ages and backgrounds in various multidisciplinary settings. Additionally, Dr. Ashby obtained his certification in Active Release Techniques (ART) and in Certified Personal Training. Dr. Kevin Ashby is the Co-Director of Endurance on 8th Health Centre.
Health and wellness have always been an instrumental component of Dr. Ashby's life. As a child diagnosed with Asthma, he participated in competitive ice hockey for seven years and later played and coached competitive basketball. Nowadays, he continues to stay active as a professional natural bodybuilder and one-half of the National/North American Pairs Champions (with his wife Dr. Carvalho-Ashby) with the World Natural Sports Organization. Dr. Ashby's non-stop involvement in professional and recreational sports has helped him learn how to motivate others to maintain a healthy lifestyle.
Dr. Kevin Ashby is the Co-Founder and Co-President of Natural Physique and Athletics Association (NPAA). He has been instrumental in helping grow the sport of natural bodybuilding in Alberta and British Columbia. Dr. Kevin Ashby feels privileged to share his beliefs in holistic health care and the promotion of wellness to people of all walks of life.
Dr. Wendy Carvalho-Ashby
Doctor of Chiropractic and Clinic Director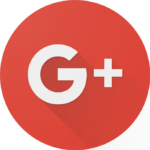 Dr. Wendy Carvalho-Ashby graduated from the University of Calgary with a Bachelor of Science degree (Honours) in Exercise and Health Physiology. Dr. Carvalho-Ashby later studied at U of C's Human Performance Laboratory and earned a Master of Science degree from the faculty of Medicine (with a specialization in Joint Injury and Arthritis). Dr. Wendy Carvalho-Ashby obtained her degree in Chiropractic from the Canadian Memorial Chiropractic College and is the Co-Director of Endurance on 8th Health Centre.
While attending University, Dr. Wendy Carvalho-Ashby began a coaching career as a NCCP level 2 gymnastics coach and trained gymnasts for over 10 years. Dr. Carvalho-Ashby has worked with many patients and athletes and has a great ability to connect with members from all age groups and backgrounds. In addition to practicing Chiropractic, Dr. Carvalho-Ashby became a Certified Personal Trainer. Dr. Carvalho-Ashby is very enthusiastic about combining her skills as a Doctor of Chiropractic and Certified Personal Trainer to efficiently rehabilitate her patients to a pre-injury state and help them to ultimately achieve their health, fitness and wellness goals.
In recent years, Dr. Wendy Carvalho-Ashby, added to her list of accomplishments by training for multiple fitness/figure competitions. Dr. Carvalho-Ashby is regarded as a Professional Figure World Champion as she has achieved a top three placing at the 2008 World Championships. Dr. Wendy Carvalho-Ashby and Dr. Kevin Ashby also hold titles as National and North American Pairs Bodybuilding Champions. Wendy is also the Co-Founder and Co-President of Natural Physique and Athletics Association (NPAA).
Dr. Natalie Grabelkovsky
Acupuncture and Traditional Chinese Medicine (TCM)
Dr. Natalie Grabelkovsky is a Registered Acupuncturist and practitioner of Traditional Chinese Medicine (TCM).
She has a special interest in pain management, facial acupuncture, reproductive medicine, and women's health. Additionally, Dr. Natalie's goal as an Acupuncturist is to assist people in achieving and maintaining a healthy balanced state.
Dr. Natalie's journey to the wholistic medicine began after graduating with a BSc in Nursing (Cum Laude) at San Francisco State University. Her first child was born shortly after graduation so she dedicated her time to raising a family. Once her family moved to Canada and her children were going to school, her ability to help others outside of the household reemerged. Her experience in various hospitals during nursing school reinforced the desire to be part of preventative medicine. Hence, Dr. Natalie studied Chinese Medicine at Alberta College of Acupuncture and TCM and graduated with a diploma in Acupuncture. As a Doctor of Traditional Chinese Medicine, she embraces the individualized approach, activating innate natural healing mechanisms and eliminating dis-ease by balancing the body, mind, and spirit.
In her free time, Natalie enjoys practicing Qi Gong, hiking, camping, and spending time with family and friends.
.
.
Dr. Glen Doan
Doctor of Chiropractic

Dr. Glen Doan completed his Doctor of Chiropractic degree from the Canadian Memorial Chiropractic College in Toronto Ontario. Beforehand, he obtained an Honors Bachelor of Science in Life Science from McMaster University in Hamilton Ontario, having graduated with distinction as Summa Cum Laude.
Dr. Doan continually attends seminars and courses to ensure he utilizes the most current and relevant information and techniques. As a diversified chiropractic practitioner he utilizes manual chiropractic adjusting techniques, acupuncture/dryneedling, home exercise, Graston technique, and various soft tissue techniques to help his patients achieve their health and wellness goals.
Dr. Doan has experience with a wide range of patients including competitive athletes, weekend warriors, injured workers, family practice, motor vehicle accidents, aboriginal populations, and patients of all ages As a member of the multi-disciplinary team at Advantage Health Dr. Doan has the ability to refer and co-treat with physiotherapists, registered massage therapists, acupuncturists, naturopathic doctors and psychologists. Due to Dr. Doans' unique combination of skills and setting, patients can expect an individualized treatment approach.
Outside of the office Dr. Doan can be found mountain biking , rock climbing, downhill skiing, and enjoying the great outdoors in any way he can.
Dr. Shabnam Saran
Doctor of Naturopathic Medicine

Dr. Shabnam Saran received her Doctorate of Naturopathic Medicine from the Southwest College of Naturopathic Medicine in Tempe, Arizona.  Prior, she received a golf scholarship to Sam Houston State University in Texas, where she earned  a Bachelor of Science in Health Education and Biology.
Dr. Saran emphasizes individualized patient care and employs a variety of modalities in order to tailor treatment to her patient's needs.  She utilizes various modalities including clinical nutrition, hydrotherapy, botanical medicine, acupuncture, homeopathy and injection therapies.
Dr. Saran is a member of the College of Naturopathic Doctors of Alberta as well as the Canadian Association of Naturopathic Doctors.  In her spare time she enjoys traveling, playing sports and most importantly spending time with family and friends.
Sandi Seto
PT
Sandi is a graduate from the University of Alberta with a Bachelor of Science in Physical Therapy.  Her extensive ongoing educational studies include medical Acupuncture and Manual Therapy. She has a Certification in Acupuncture through the Acupuncture Foundation of Canada Institute as well as a Diploma in Intermediate (Part A) Manual and Manipulative Physiotherapy through the Canadian Academy of Manual Therapists.
Sandi has 30 years of clinical experience specializing in orthopaedics (musculoskeletal) and sport-related injuries. She believes in implementing a comprehensive integrated approach for treatment of musculoskeletal conditions such as manual therapy, acupuncture, functional & sport specific exercises, spinal stabilization, modalities, and taping to help her diverse clientele reach their specific goals.
Sandi is also certified as an Advanced Mat Stott Pilates Instructor, teaching many different types of classes and special populations such as Multi-level Mat Pilates, Pilates for Runners, Pilates for Golfers, Exercises and Back care, and Hip and Knee osteoarthritis exercise classes.
She has also pursued specialized training in Ergonomics, and enjoys consulting to different companies on Office Ergonomics to help those with problems such as neck, back, shoulders, elbows and/or wrist issues.
Sandi likes to lead an active lifestyle and enjoys hiking, cycling, and tennis. She is an avid runner and passionate about trail running
Alecia Ostermann
RMT
Graduated from Kikawwa College in Toronto ON with a 2200 hour diploma Alecia decided to move to Calgary to pursue her career as a Massage Therapist. She believes it is important to take care of ourselves inside and out to help maintain a good quality of life. She is a person who enjoys living with a healthy mindset and helping others achieve their goals in this area. In high-school playing volleyball and participating in track and field events originally gave her the aspirations to work in the heath field. She is trained in various modalities her biggest focuses are Trigger Point Therapy, Deep Tissue, Myofascial Release and Sports Massage with future goals to become certified in Cupping, Grastons Techniques and Fascial Stretch Therapies. When She is not working you can find her exploring the city, at the gym or walking her 11-year-old pug Oscar.
.
Todd Strong
RMT
Todd has been passionately involved in the health industry for over 20 years. He background includes life as a nurse, teaching CPR & First Aid, and yoga instruction/practice in different parts of the world.
Todd completed his 2200-hour Massage Certificate at CITCM and also graduated as a Doctor of Chinese Medicine in 2018. He has a broad base of skills including cupping, reflexology, pre/post natal massage, and ashiatsu massage. Todd also recently achieved his personal fitness training and holistic nutrition certification. Hence, Todd is passionate about life-long learning and so that he can provide the best care possible for his clients
.